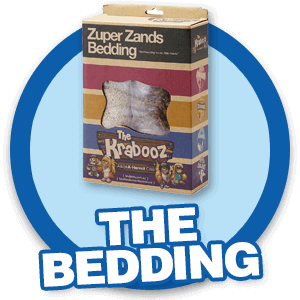 Some Helpful Substrate Tips from Professor Danny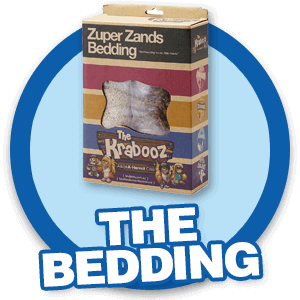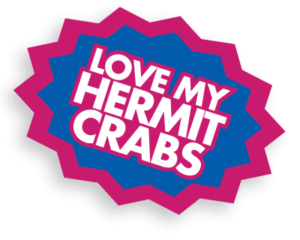 What type of substrate is best for your pet Krabooz?
The do's and don'ts of substrate…..
Commercial Play Sand
Play sand often contains metal filings, which may be harmful to hermit crabs. Although some online sources say all play sand is OK most times it is not. Check that it is washed, has no additives, bleaches, and holds a good amount of moisture. The Krabooz Zandz has a mixture of sand and a sprinkling of shell grit ( shell grit is a great calcium source).
Gravel & Rock type Substrate
Never use gravel or rocks as these can get stuck inside you pet Krabooz shellz and cause their abdomens to tear causing death. Hermit crabs cannot burrow in this type of substrate for molting. Avoid using any kind of substrate that can cause harm to your pet Krabooz.
Cocopeat
Cocopeat in the hermit crab home helps with humidity levels as well as mimicking the forest floor in their natural environment where they scavenge for food. Although not alot is needed, it is recommended to have in the home.
What to do if the cocopeat and sand/shell grit become too wet
Sometimes your pet Krabooz get a bit water happy and spillages can occur. Damp bedding is OK as this helps increase humidity. Only dry out the cocopeat if it becomes extremely wet an could turn moldy. If you find your Krabooz bedding is too dry and not helping with humidity levels, or the sand is not moist enough, try spraying some mist in the home, or dampen the sand to 'sandcastle' consistency. Using salty water is a benefit too as this mimics their natural environment where the sand is salty from the ocean and less likely to evaporate and dry out the sand. Use Krabooz Saltz to make your salty water, along with de-chlorinated water. You will most likely find that your pet Krabooz will cause water spillages when taking a salt bath that will help dampen the sand.
How deep should the bedding be ?
The depth of the bedding should be NO LESS than 3 times the height of your largest hermit crab. Temperature and humidity in the tank to minimum 22 degrees and higher, and 60% – 80% humidity respectively.